Tekstkolommen gelijkmatig verdelen
V. Weet je hoe je kolommen in Word gelijkmatig verdelen? Nu loopt er één kolom door tot het einde van het blad, en de tweede stopt halverwege de pagina.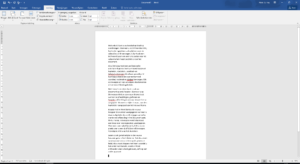 A. Zet een sectie-einde (doorlopend)
Layout, breaks, section break (continuous)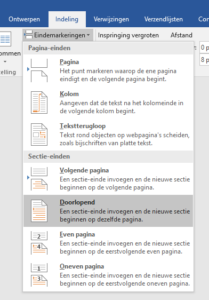 En dit is het resultaat: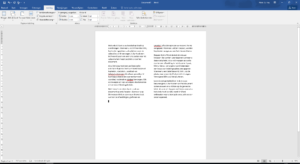 Nog een tip: Vraag Word om alles weer te geven (Ctrl+8 of de knop met ¶) om te zien of je nog ergens andere eindemarkeringen hebt staan.
En ook: dit gaat over tekstkolommen (klommen met vloeiende tekst), niet over tabellen.