Is deze Onedrive folder van mij gedeeld?
V. Kan ik zien of ik een folder (of een bestand) op Onedrive gedeeld heb met andere mensen?
A. Je kan dat zien aan het icoon dat er bij staat op Onedrive.com. Als er OWNER bij staat, ben jij de eigenaar van het gedeeld item (bestand of map).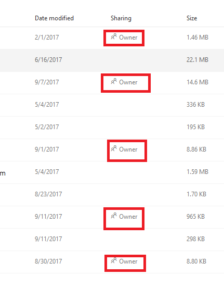 Overigens kan je de permissies terug intrekken als je dat wenst, zodat die andere personen niet meer aan dat element kunnen.
MORE, MANAGE PERMISSIONS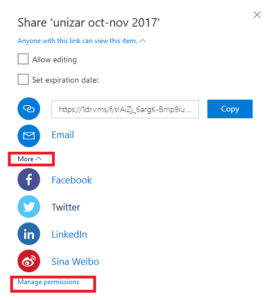 En dan kan je links vernietigen