V. Wat is het verschil tussen 0, nul of niets (lege cel) in Excel?
A. Terwijl een lege cel gewoon leeg is, is 0 een getal (en dan is de cel niet leeg) en "nul" is een string of letterreeks waar je (in principe) niet mee kan rekenen.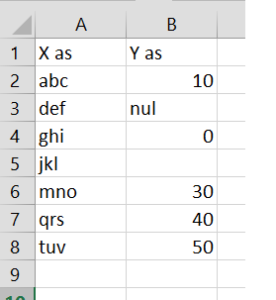 Het verschil valt vooral op bij het maken van grafieken. 0, nul of niets (lege cel) geven een blanco in een kolomgrafiek.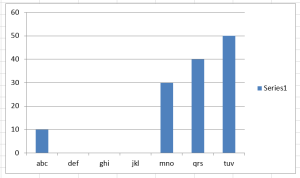 Maar bij een lijngrafiek wordt er alleen 0 weergegeven (springt de grafiek naar de X-as) bij 0 en nul.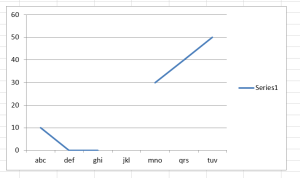 En in dit bestand kan je alles eens bekijken.